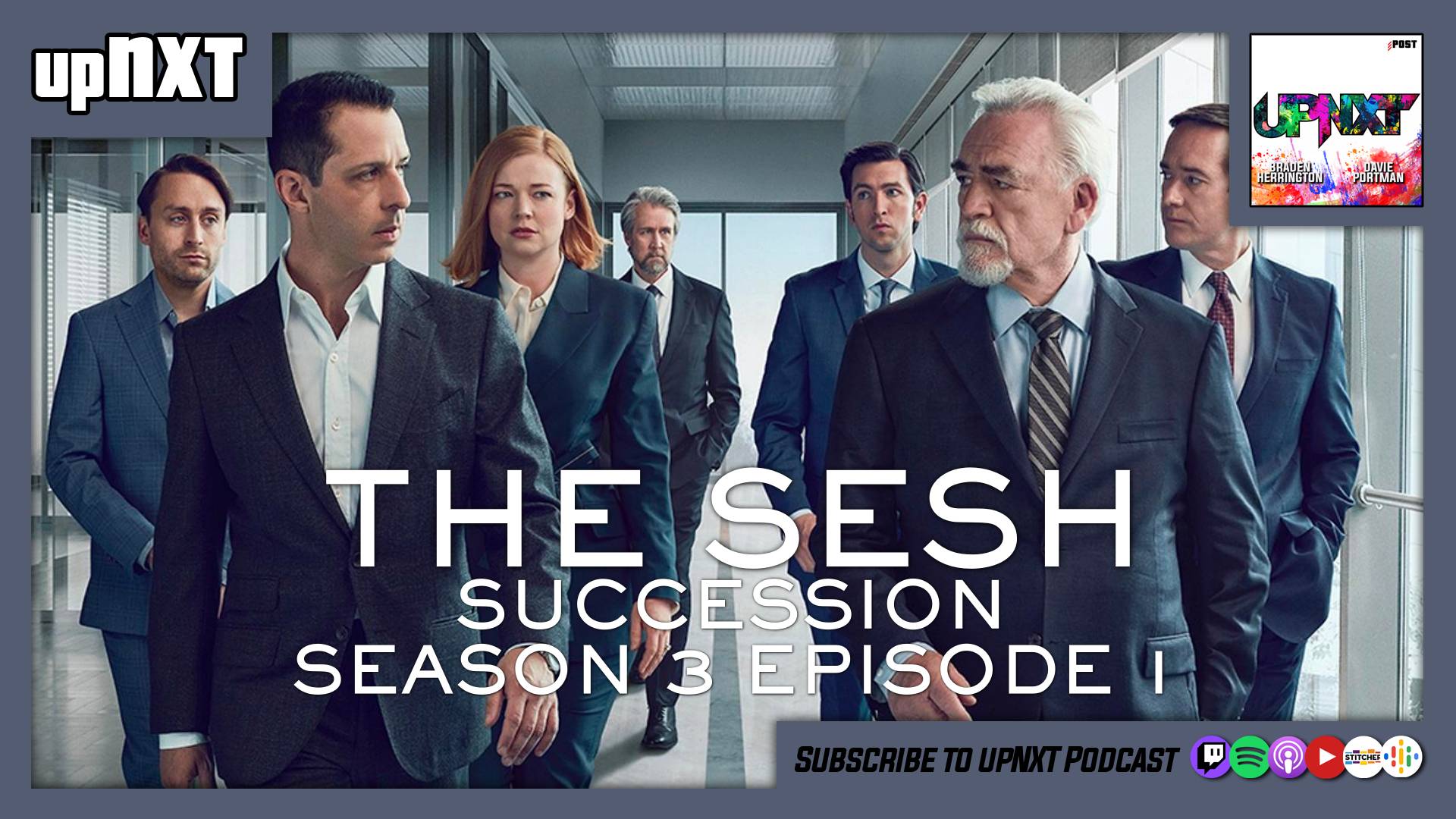 Davie Portman is joined by "World Champion" Patron, Neal Flanagan to chat all about the Season 3 Premiere of the Award-Winning hit HBO show - Succession! 
"Following his bombshell presser, a righteous Kendall scrambles to find a base of operations, while Logan's team searches for safe harbor." - IMDB.com 
Davie and Neal run down everything that took place leading up to the new season, break down the episode in detail, talk about their favourite characters, lines from the show and theorise where they think the show is going next! They take your feedback…and so much more!
You can now join in our LIVE POST Shows, WatchAlongs and watch us game at Twitch.tv/upNXTPodcast 
Tuesday: upNXT - NXT Review (Free Show/Twitch)

Wednesday: Shot In The Dark w/ John Siino (Free Show)

Thursday: Crown Jewel 2021 WatchAlong (Twitch)

Friday: The Sesh - Succession Season 3 Episode 1 Review (Free Show)

Sunday: BDElite - AEW Dynamite/Rampage Review (Free Show/Twitch)
But wait! There's more! On the upNXT Patreon, Braden and Davie do retro NXT reviews, Best Match Ever, Top 5, Reviews from the 6ix, and tons more. This week's schedule:
Thursday 21st: upYOURS w/ World Champ Tony Arthur -

Dead Set

(2008)

Saturday 23rd: upYOURS w/ World Champ Jarrod Black -

Child's Play

(1988) BONUS SHOW

Sunday 24th: wasNXT - WWE NXT June 12th 2013
Last week's shows included reviews for Best Casket Match Ever, The Exorcist (1973), Turning Heels and more!
Photo Courtesy: HBO
You can also check out video versions of our reviews on YouTube at YouTube.com/upNXT
upNXT Theme by: Beta ClubFieldTrip 
Subscribe: https://www.postwrestling.com/subscribe
Patreon: http://www.patreon.com/upNXT
YouTube: https://www.youtube.com/upNXT
Twitch: https://twitch.tv/upNXTpodcast
T-Shirts: https://www.prowrestlingtees.com/upnxt