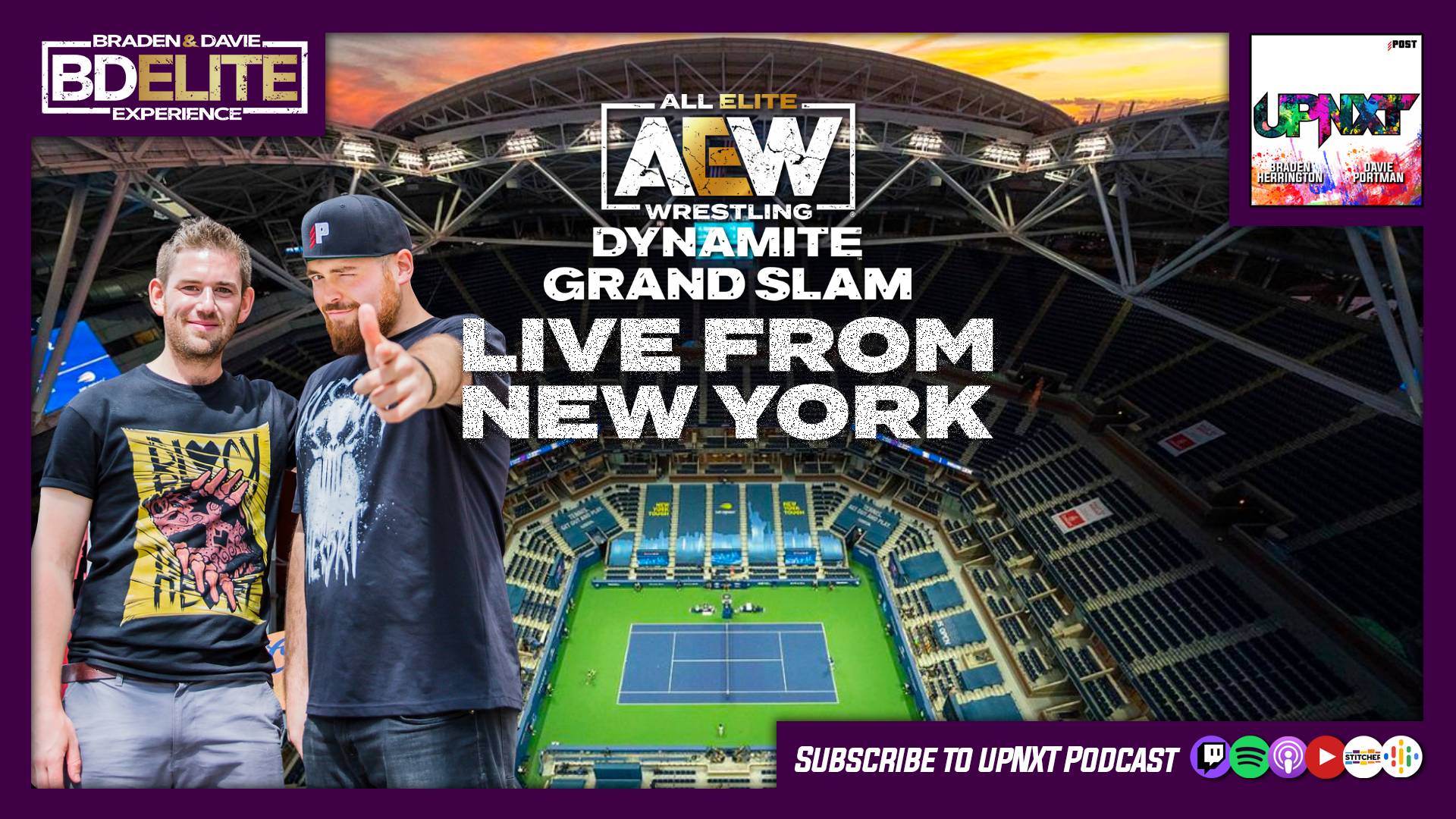 Braden Herrington and Davie Portman are joined by John Siino to give their live perspective for AEW Dynamite Grand Slam from Arthur Ashe Stadium in New York City!
Braden, Davie and John talk about their whole experience of the show and give their thoughts on the incredible match between Kenny Omega and Bryan Danielson, the reactions to Cody Rhodes, Sting & Darby Allin vs FTR and so much more! 
You can now join in our LIVE POST Shows, WatchAlongs and watch us game at Twitch.tv/upNXTPodcast 
Monday: Turning Heels - Ep 6 w/ John Siino & B Detroit (Free Show)

Tuesday: upNXT - NXT Review (Free Show/Twitch)

Wednesday: Shot In The Dark w/ John Siino (Free Show)

Wednesday: BDElite - AEW Dynamite Review (Free Show/Twitch)

Sunday 26th: WWE Extreme Rules 2021 WatchAlong (Twitch)
But wait! There's more! On the upNXT Patreon, Braden and Davie do retro NXT reviews, Best Match Ever, Top 5, Reviews from the 6ix, and tons more. This week's schedule:
Thursday 23rd: upYOURS w/ Matty B - Heavyweights (1995)

Saturday 25th: Reviews From The 6ix - ECW One Night Stand (2006)
Last week's shows included wasNXT: BME: Arn & Tully, NXT May 22nd 2013, Back To The Future Part 2 and more!
Only $5 for NA tier to access all these shows and everything in back catalogue! 
Photo Courtesy: AEW
You can also check out video versions of our reviews on YouTube at YouTube.com/upNXT
upNXT Theme by: Warren-D, PXCH and Shaheen Abdi and The Bray D
Subscribe: https://www.postwrestling.com/subscribe
Patreon: http://www.patreon.com/upNXT
YouTube: https://www.youtube.com/upNXT
Twitch: https://twitch.tv/upNXTpodcast
T-Shirts: https://www.prowrestlingtees.com/upnxt
Discuss: https://forum.postwrestling.com
Twitter/Facebook/Instagram: @upNXTpodcast